Chair: Immediate Past President Ken Joe
Co-Chairs: Scott Vandrick & Mary Chalon
DEMOTION OF PRESIDENT CORY BRENDEL
The Pasadena Rotary President's Demotion is one of our biggest parties of the year! Demotion is the time when we celebrate the ending of the Club year and our Club President's term of service. It has become a tradition of our club to put on a musical play written by one of our talented Club members. We have members with great voices, dancing and acting talent you would not believe! Traditionally, the show is preceded by a great cocktail party, open bar, music, dinner and desserts!
2021 - DEMOTION OF PRESIDENT KEN JOE WITH ROTARY PLAYERS ON ZOOM
It looks like Pandemic President Ken, like Immediate Past President Scott before him, will be sent off via a Zoom Demotion! But never fear! Demotion Co-Chairs IPP Scott and Past President Mary Lou Byrne have some amazing ideas up their sleeves, and we are cautiously optimistic that we will be able to pull off a live-and-in-person viewing party for those brave souls who opt in!
2020 -DEMOTION OF IPP SCOTT VANDRICK WITH ROTARY PLAYERS ON ZOOM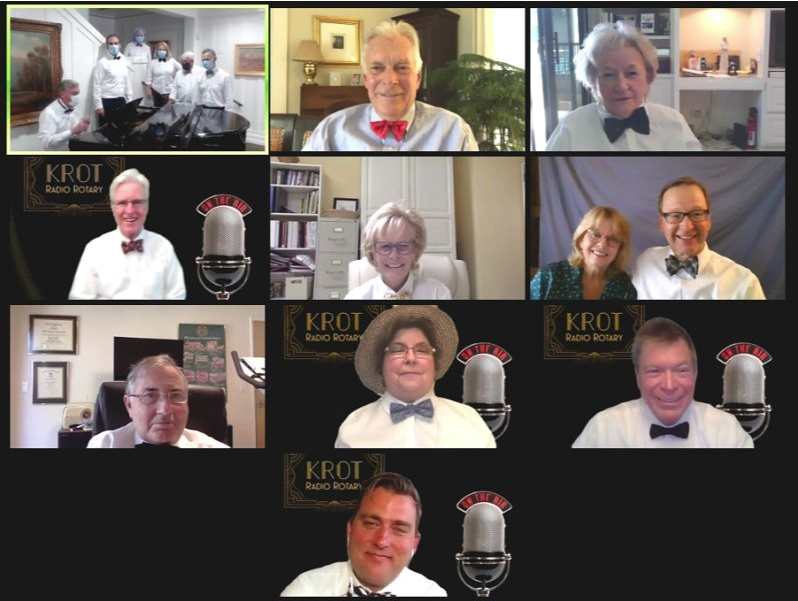 2019- DEMOTION OF PRESIDENT MARY LOU BYRNE WITH ROTARY PLAYERS